King's Lynn 8-car pictures
Waterbeach 18th December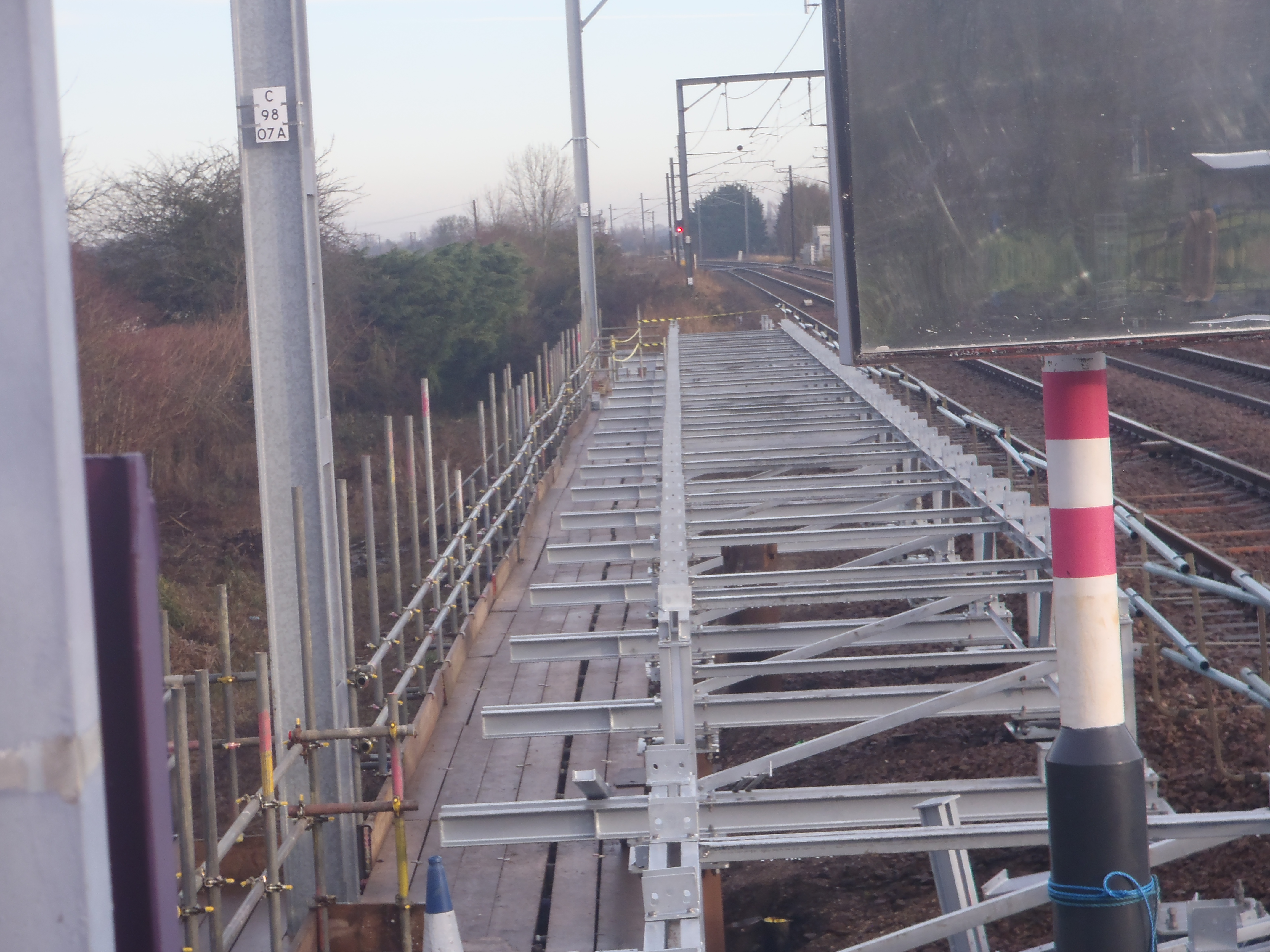 Down platform: the framework for the new platform is in place ...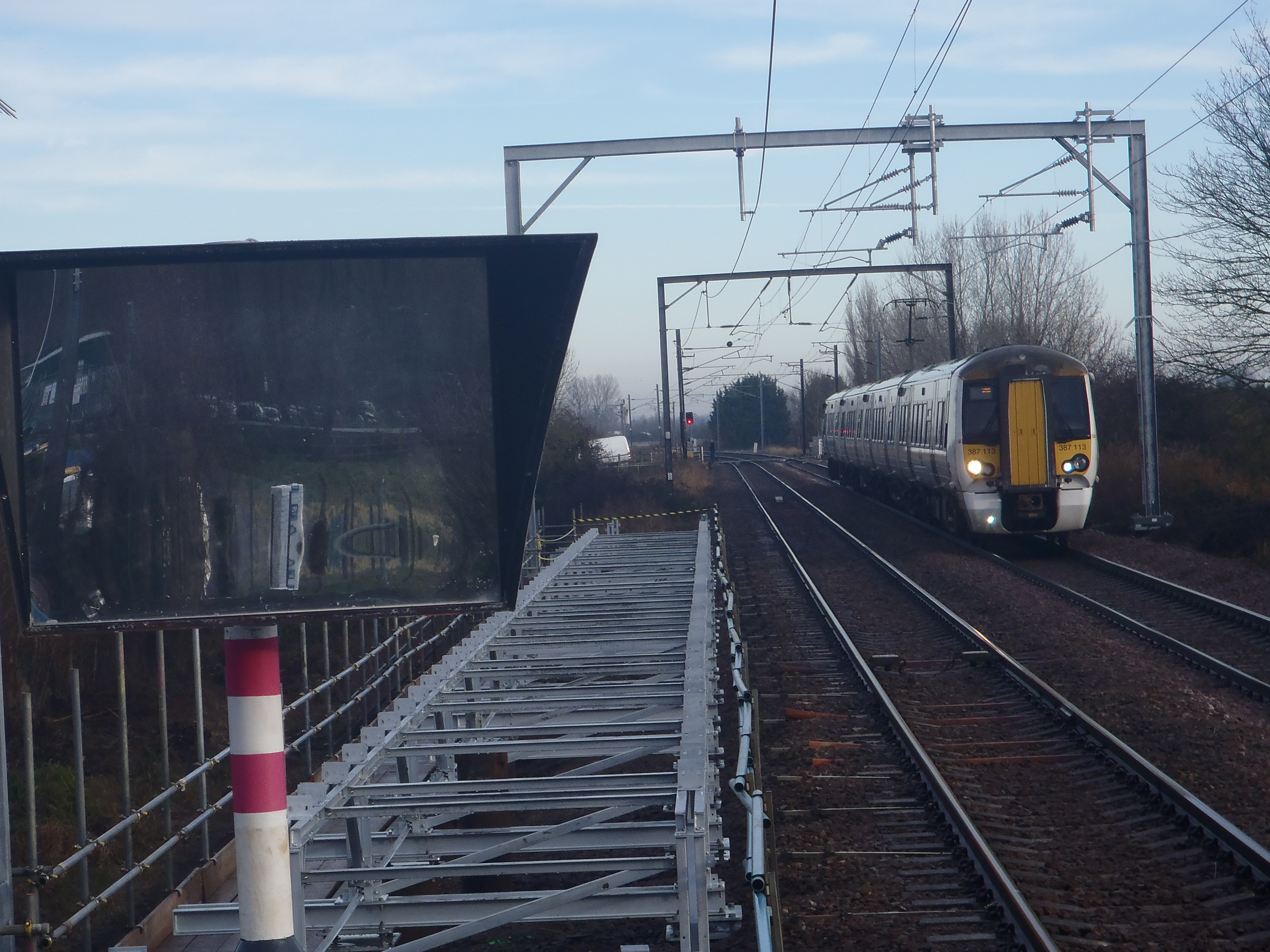 ... and the old "portals" supporting the overhead wires have been removed.
Up platform: the front face of the platform now goes the whole length, as does the purple fence at the back.
A closer view of the up platform.
Platform components ready for installation.